We just finished a week with tigers, using a new Download N'Go unit study called "TERRIFIC TIGERS"… and what magnificent creatures they are!!
In this 5 day unit the areas of study are broken down into these areas:
Day 1: What Is a Tiger?
Day 2: Getting to Know Tigers
Day 3: Where Are the Tigers?
Day 4: The Science of Tigers
Day 5: Cool Things About Tigers
We learned several things about these beautiful, graceful hunters… Especially how endangered they are… We watched lots of videos, drew our own tigers, and attempted to learn how to play Pachisi ~ which is the national game of India (home to a large number of Bengal tigers).
As usual, the night before, I did my planning by briefly looking over the unit, and then printing out what we would need. This time, I decided to work the unit a different way… Instead of lapbooking / notebooking, I took the approach of letting the kids do some copy work and oral quizzing. They loved it ~ it made the unit one big learning game.
We covered extiniction, endangered animals, and discussed the animals use of speed, claws, and teeth… Our trek with the tigers led us into learning about Project Tiger, which was started in 1973, and helps protect tigers and their habitats… and how the demand for tiger bone and other tiger parts in the medicinal markets of Asia has made dead tigers worth lots of money to poachers. Geography is one of my favorite things that Amanda Bennett really makes use of in the DNG series and it is such a great way for kids to learn about a topic and where it is from and the habitat..
And did you know that a big, hungry tiger can eat about 100lbs. of meat at one sitting? That's about 1/5 of it's total weight…which is like my 10yo son eating 40 hamburgers in one meal…(a fact that absolutely fascinated him). Another thing that impressed the kidlets was that the tail does all the talking with tigers. An upright tail that wags slowly back and forth says, " Hi, I'm friendly"… a tail that lashes rapidly from side to side says, "I'm excited"… and a lowered tail that twitches feom side to side says, "Watch your step"!! After we talked about these tiger behaviors, the kids tehn watched the cat all afternoon, trying to interpret her moods by watching her tail…
Since I didn't reserve any library books this time (even thought a wonderful book list is included with the unit), I used some that I had at home…Two of these were:
An issue of Zoobooks named "Tigers"
and from the Kingfisher Knowledge series "Dangerous Creatures" .
And we got to watch some great movies this week on Netflix and some great video clips online… We watched a documentary from Animal Planet called "Animal Face-Off : Lion vs. Tiger"… and then these 2 movies also…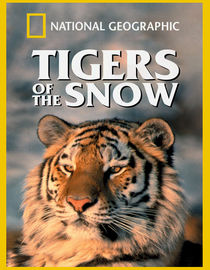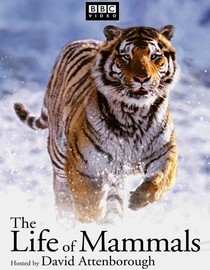 Our local zoo has a great exhibit of tigers. They also have "Zooboxes" which are take home "exhibits" of items that homeschoolers can actually borrow (of course you have to leave a deposit) and they happened to have one perfect for this study called "Habitats: Realm of the Tiger" …Here are some of the beautiful animals the Knoxville Zoo has in their tiger exhibit…
a beautiful white tiger (my son's favorite animal)
and then this Indochinese beauty…
Now to finish our wonderful week with "TERRIFIC TIGERS", I would like to include the address of the World Wildlife Fund where you can find out you can help these beautiful animals by supporting the work of scientists and conservationists who try to save the tiger, and by learning all you can about tigers and other endangered animals.
1250 24th Street NW
P.O. Box 37180
Washington, D.C. 20090-7180